We translate raw data into business solutions for you
The most challenging part of any research is interpreting the results. As a partner in your success –and upon your request, we can crunch the numbers for you and create a digestible presentation of findings, so you can easily make data-driven decisions on the fly, and share the results directly from our platform.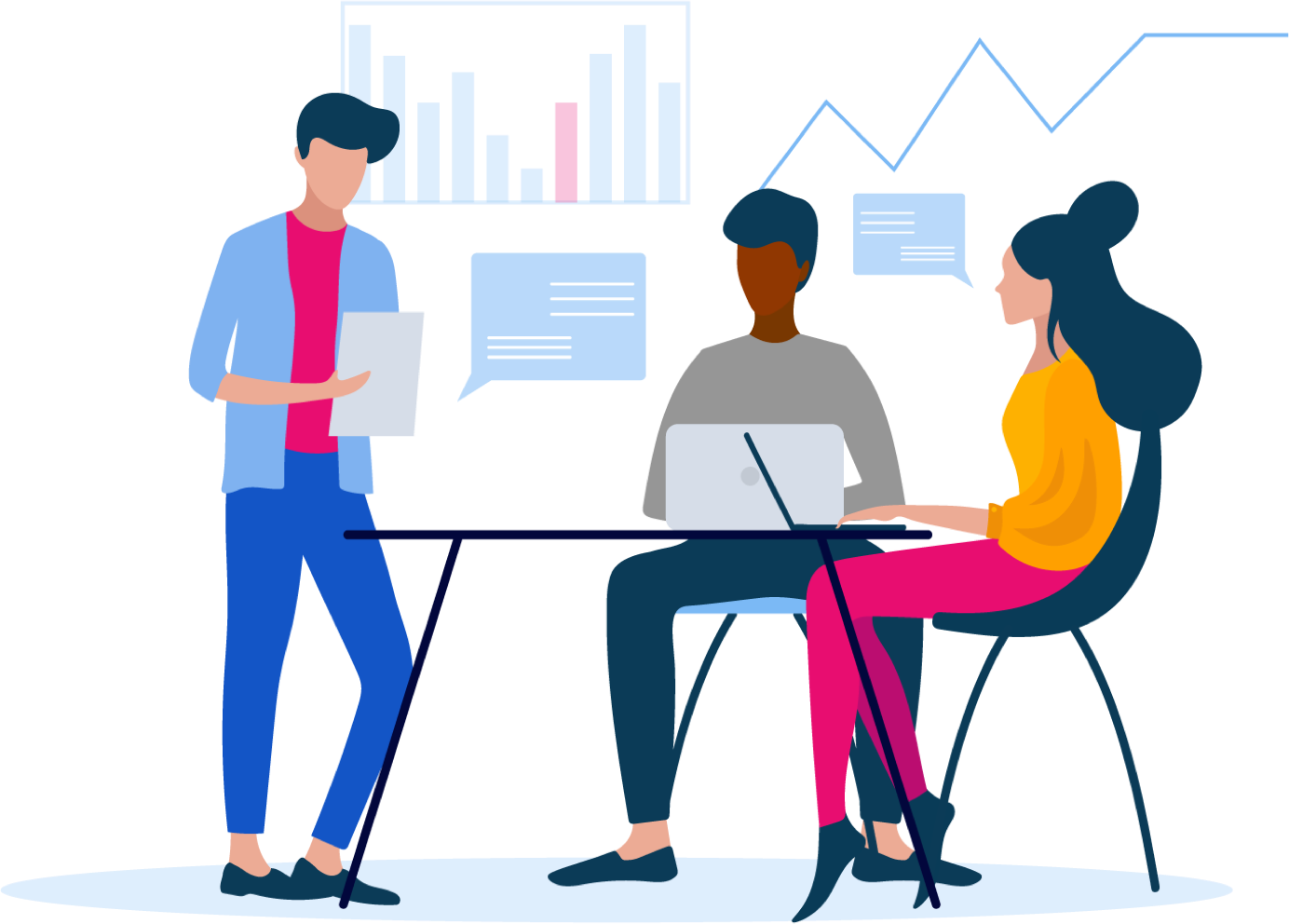 Get the full picture with high-quality insights
Our research team applies weightings to address any survey bias, and creates data segments for cross-tabulation.
We canvas your data to identify trends, benchmarks, and opportunities for you to take action.
We categorize hundreds of long-form qualitative comments into themes and apply our sentiment analysis technology for easier classification.
Our experts deliver strategic recommendations and highlights that offer guidance for your decision-making process.
Discover sampling on social networks
Launch your next study via Facebook, LinkedIn, Twitter, and more.
Sampling on social networks is what makes Potloc different
Compare it to traditional research methods
Main features
Online Panel (CAWI)
Phone survey (CATI)
Intercept survey
Non-incentivized surveys
check_circle_outline
check_circle_outline
check_circle_outline
Incidence rate < 10%
check_circle_outline
check_circle_outline
Geo-targeted areas, up to 1km radius
check_circle_outline
check_circle_outline
High data quality
check_circle_outline
Guaranteed quota sampling
check_circle_outline
check_circle_outline
check_circle_outline
check_circle_outline
Non-customer analysis
check_circle_outline Get a quote
check_circle_outline
check_circle_outline
check_circle_outline
Online Panel (CAWI)
check_circle_outline
check_circle_outline
check_circle_outline
Phone survey (CATI)
check_circle_outline
check_circle_outline
check_circle_outline
Intercept survey
check_circle_outline
check_circle_outline
check_circle_outline
Frequently asked questions
First, we clean data to ensure quality and robustness. Next, we ensure that it is a representative sample and we apply weighting where necessary to achieve acceptable minimums for the requested sample. Finally, we define robustness for analysis. Our expertise lies in defining which sub-samples are worth analyzing.
What statistical tests do you use to validate data significance?
We use a variety of statistical tests to verify if the sub-sample variation to the mean is statistically significant and relevant to your business problem. Some of these include but are not limited to, linear regression, chi-square test, correlation, and cross-tabulation.