Data analysis
that gets you
a clear action plan
We translate raw data into business solutions for you
As a one-stop shop for all of your data analysis needs, we quickly deliver top-tier insights to help you make smarter and faster business decisions. We're also the fastest provider of multi-country and multi-target analyses, empowering you with data for all the markets you want to tap into.
At Potloc, choose the level of analysis that best suits your specific project requirements. Whatever your choice, we make sure to deliver you insights that are relevant, actionable, and to the point.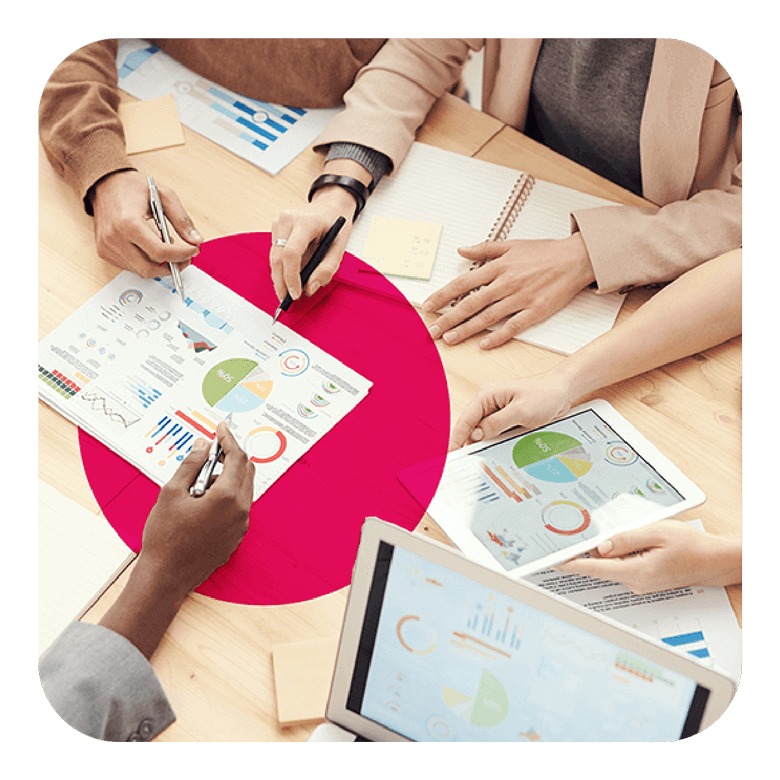 Have it your way
Choose the level of analysis that meets your needs. Our options are designed to expand on only the most relevant and actionable findings of your study.
Ready for anything
Our experts use specialized approaches to analyze your data based on the survey and project at hand.
Trustworthy information
We use comprehensive data cleaning processes to ensure the legitimacy and accuracy of your insights.
Discover our data analysis techniques today
Our sophisticated processes are designed to extract the most valuable insights for your project.
Empower your business decisions with high-quality insights
Our research team applies weightings to address any survey bias and creates data segments to facilitate cross-tabulation analyses.
We carefully canvas your data to identify trends, benchmarks, and opportunities for you to take meaningful action.
We categorize all long-form qualitative comments into subgroups and apply our sentiment analysis technology for easier classification.
Explore our expert whitepapers