Potloc named Winner of Deloitte's Technology Fast 50 Program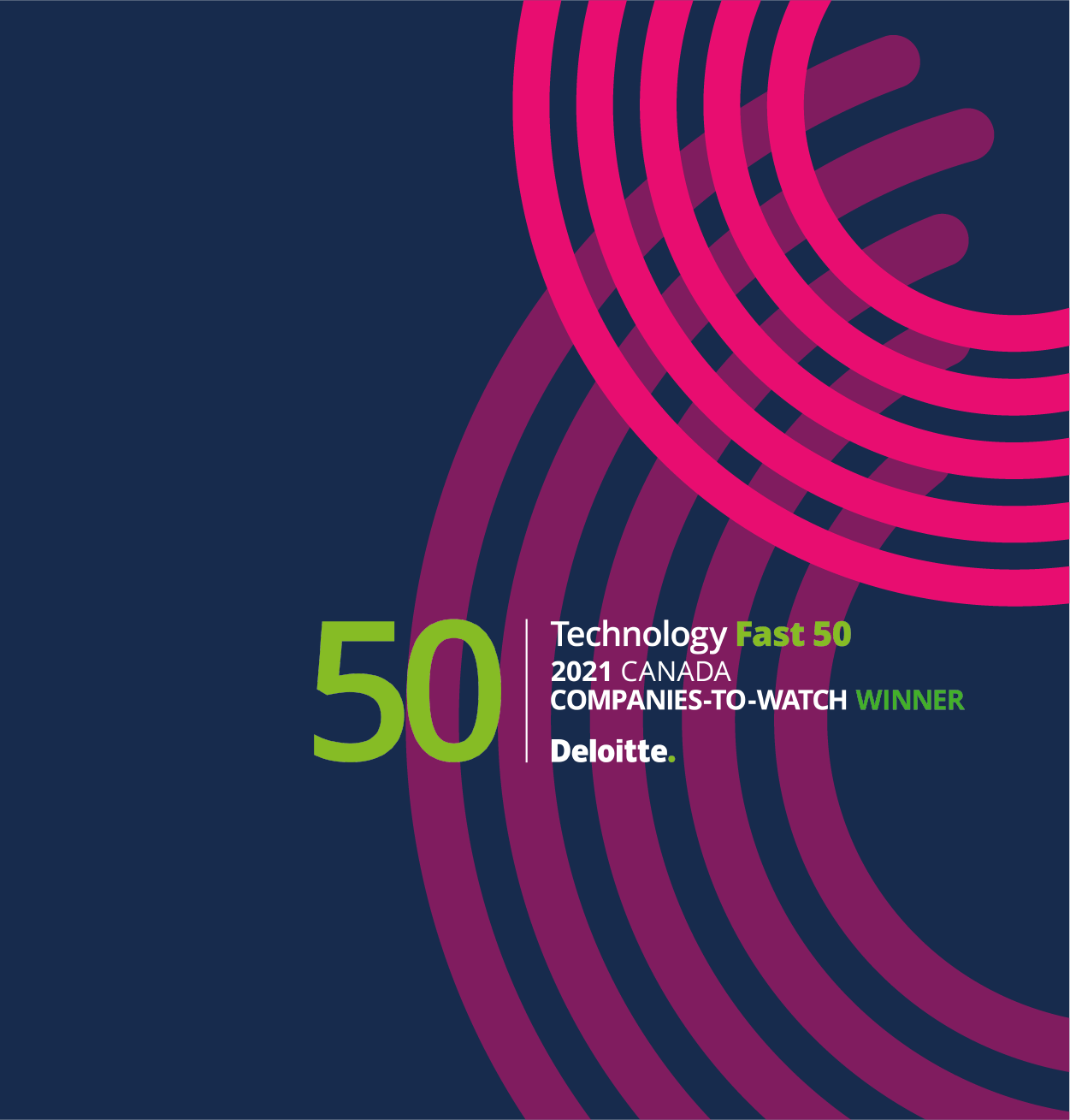 MONTREAL – November 17th, 2021
Potloc received a Companies-to-Watch award. The award spotlights emerging companies that exhibit strong growth and show potential to be a future candidate of the Technology Fast 50 award.

"I would first like to acknowledge each and every one of Potloc's team members whose hard work has allowed us to experience such an unbelievable customer adoption in the past two years. Our high retention and reengagement rates prove that most of our clients see tangible business value in Potloc's game changing approach to consumer research. I feel a lot of pride when I see our clients make better decisions using our technology. " said Rodolphe Barrere, Co-founder and CEO.
Companies-to-Watch winners are new companies demonstrating superior technology, effective management experience, and common traits of Deloitte Technology Fast 50 award winners. To be eligible, candidates must also devote a significant portion of their operating revenues to creating proprietary technology or intellectual property.
"With great pride, we wish to congratulate this year's Companies-to-Watch winners," stated Anders McKenzie, partner and national leader for the Technology Fast 50 program at Deloitte Canada. "Their growth trajectory and ability to thrive through uncertainty, particularly during these turbulent times, have set these organizations apart and established them as an emerging cohort of tech leaders."

About the Deloitte Technology Fast 50TM program

The Deloitte Technology Fast 50 program is Canada's pre-eminent technology awards program.
Celebrating business growth, innovation and entrepreneurship, the program features distinct categories, including the Technology Fast 50 ranking, Enterprise Fast 15, Clean Technology, and Companies-to-Watch. The program also recognizes companies within the North American Technology Fast 500 ranking, identifying technology companies in the United States and Canada. The 2021 program sponsors include Deloitte, RBC, EDC, Miller Thomson, Clarity Recruitment, and Lafond. For further information, visit www.fast50.ca.

About Potloc

Potloc is a research technology company that provides top consulting firms and leading brands with an innovative groundbreaking social media sampling technology to target respondents worldwide with extreme precision and speed, better understand their consumer base and solve strategic challenges through accurate data. More info on www.potloc.com.