Rebound of spending in 2021:
There are signs of recovery for 2021, but cautious consumption will remain with only 29% saver, 36% constant, and 35% higher spenders. This trend forecasts a total reduction in consumption of 54%. Consumers are also changing what they spend their money on, placing greater priority on essentials such as groceries and personal care. This trend will continue, although in 2021, consumers are expected to shift some home-related spending to "micro" activities such as concerts, festivals or theatre visits in smaller groups.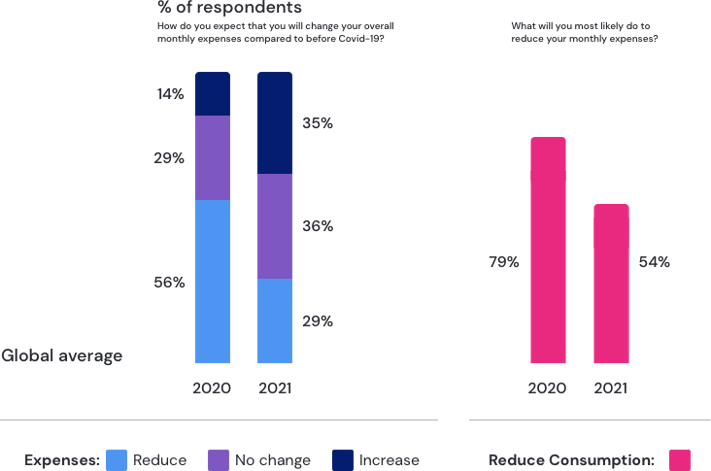 Questions:
- How do you expect that you will change your overall monthly expenses in 2021 compared to the remainder of 2020?
- What will you most likely do to reduce your monthly expenses?