S A M P L I N G
Interrogate B2B and B2C audiences on an ultra-local or global scale

.
A sampling methodology adapted to your needs
Take advantage of a personalized service, fine-tuned to the audience you wish to survey. Our experts define the most appropriate sampling methodology: via social networks or our network of certified partners. Our data cleaning technology, combined with the industry's most rigorous data verification procedures, guarantees you reliable and actionable data.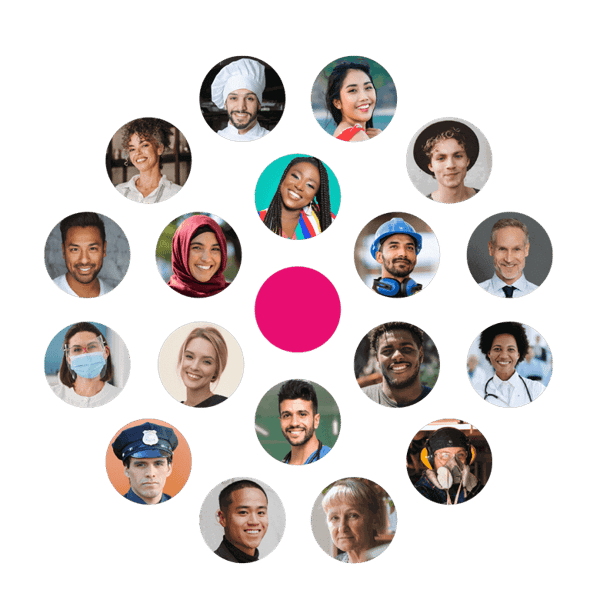 monthly clicks on our advertisements
The leader in social network sampling
Our social network research technology connects you with hard-to-reach audiences around the world. The findings are near limitless – dive deep into your respondents' ages, genders, languages, locations, relationship status, education levels, industries, average incomes, political orientations, interests, and most importantly, how they feel about your product or service.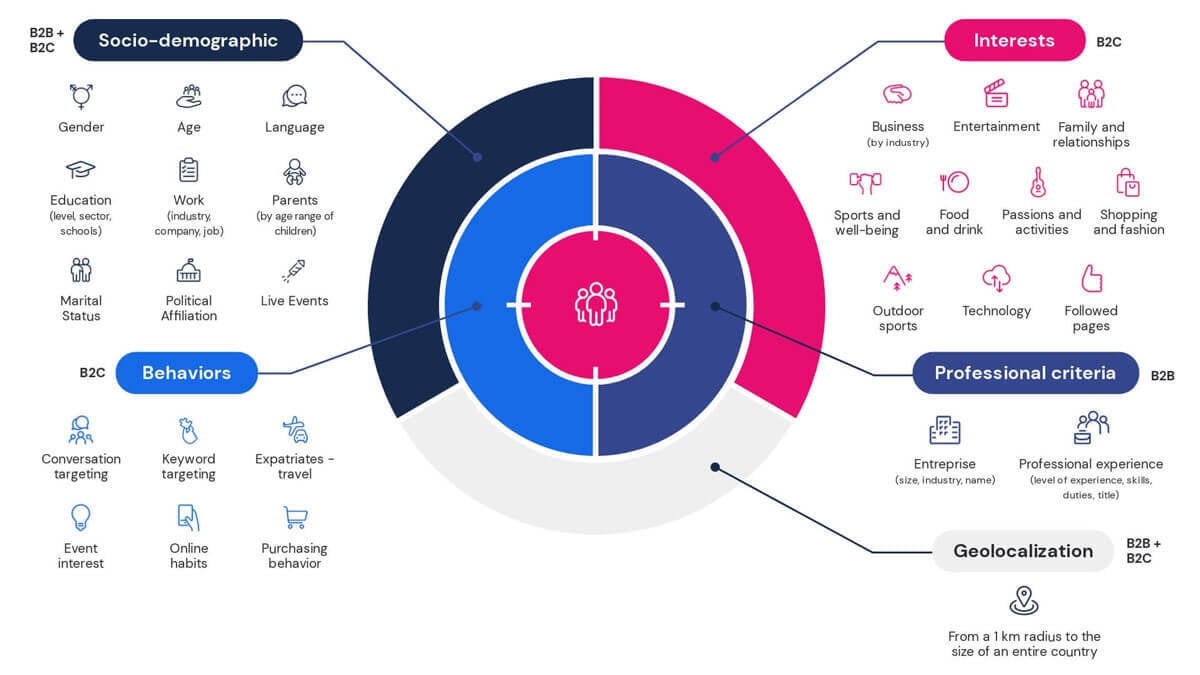 Survey all audiences, from well-known to niche
Benefit
from a complete research approach: social networks, CATI, expert calls and panels.
Target
all types of profiles according to their location or interests, regardless of sample size.
Question
your B2B or B2C audience when they're available and in a non-intrusive way.
Reach the people you want to hear from today
Interview all types of audiences anywhere in the world.
A state-of-the-art data cleaning process
At Potloc, we believe that poor-quality data is the bane of the market research industry. That's why we've implemented a rigorous data cleaning process to deliver you pristine insights, combining robust technology with human verification.
IP address and duplicate device detection
Respondent location by IP address
Translation tool detection
Bot detection
Detection of inattentive behaviour
Detection of overly fast respondents
Elimination by activity level in the survey market
Monitoring of short open-ended response rates
A network of selected partners
Your study might require the use of a complementary methodology. We attentively select, carefully rate, and continually evaluate our network of partners to ensure that we provide high-quality data for each and every research initiative.
Selection
ESOMAR certification required
Preliminary study on the quality of services
Evaluation on a mock project
Performance assessment
Requirements
Speed of execution
Accuracy of targeting
Data quality
Continuous Evaluation
Consistency on quality standards
Spot checks and ratings
Termination of collaboration if not met
The right methodology for you
We assess which sampling methodologies are best suited for your specific project requirements.
CATI : telephone surveys
An ideal way to interview small samples of respondents, telephone surveys are highly effective with B2B audiences. They are longer, more qualitative, and allow you to reach niche audiences internationally.
CAWI : online surveys
Functional and less costly, web-based surveys are relevant for studying large audiences based on demographic criteria. They are an impressive source of insights, especially when distributed by e-mail to your own database.