9.2/10
Client satisfaction
33.5%
Average completion rate
No audience is too hard to reach
No matter whom you want to gain insights from, our sampling technology can reach them. Shoppers or non-shoppers; people within a 1KM radius or a whole country; women who ride electric bikes in New York; managers in France who are working remotely, B2B or B2C- access any niche population from the comfort of your desk.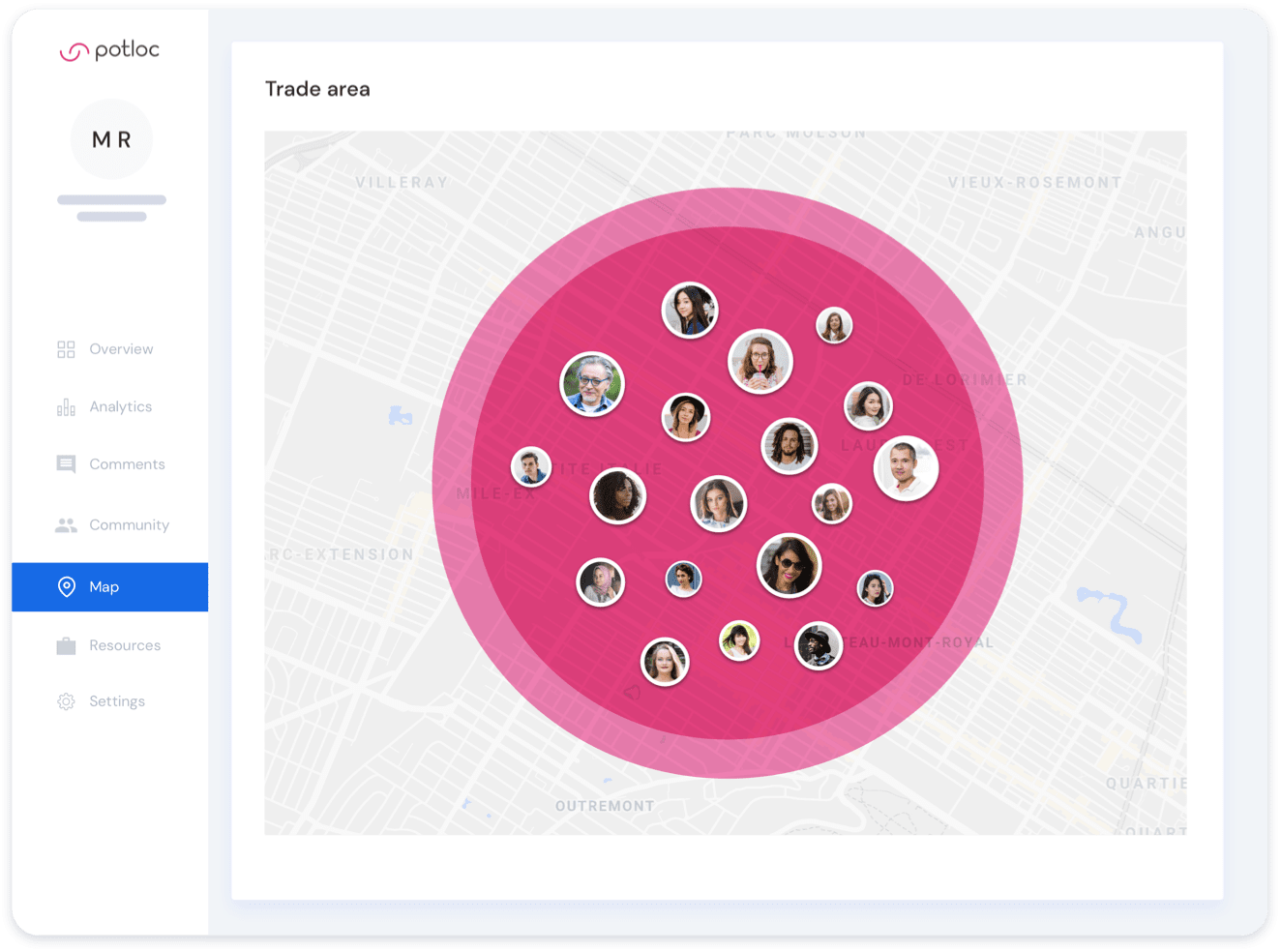 We know how to start a conversation
Non-intrusive surveys that get people on their downtime: while scrolling their social media feed
Sampling Technology that targets the right people by location or interest, no matter how small or large the sample
Incentive-free surveys that translate into invested, more focused respondents.
Intelligent sampling technology allows us to guarantee any quota, increase response rates, and reach the right people at the right time.
Looking to understand a specific consumer group?
With our social sampling technology, we'll find the answers for you on the networks they trust: Facebook, LinkedIn, Twitter, Snapchat, TikTok, and more.
Our Sampling on social networks is what makes Potloc different
Compare it to traditional research methods
Main features
Online Panel (CAWI)
Phone survey (CATI)
Intercept survey
Non-incentivized surveys
check_circle_outline
check_circle_outline
check_circle_outline
Incidence rate < 10%
check_circle_outline
check_circle_outline
Geo-targeted areas, up to 1km radius
check_circle_outline
check_circle_outline
High data quality
check_circle_outline
Guaranteed quota sampling
check_circle_outline
check_circle_outline
check_circle_outline
check_circle_outline
Non-customer analysis
check_circle_outline Get a quote
check_circle_outline
check_circle_outline
check_circle_outline
Online Panel (CAWI)
check_circle_outline
check_circle_outline
check_circle_outline
Phone survey (CATI)
check_circle_outline
check_circle_outline
check_circle_outline
Intercept survey
check_circle_outline
check_circle_outline
check_circle_outline
Frequently asked questions
Do respondents know what the survey is about?
Yes, survey respondents know what the survey is going to be about. This leads to higher engagement because we only ask people things that are relevant to them.
How do you access people that are not my clients yet (non-shoppers)?
The simple answer is through geotargeting. We establish a fence around your business and we can choose who to target while they transit through it. The more complex answer is in the way we build our surveys: Since they are interest-based, we pick people's attention to answer them, and that includes non-shoppers.
Why would people answer a survey without an incentive?
We ask people about things they care about and that impacts their daily lives. People feel a connection with the questions and jump at the opportunity of getting their voices heard.