4 Trends that Reflect the French Purchasing Behavior in the Context of Inflation
In 2022, INSEE estimated the annual inflation at +5.2% in France. Faced with this inflationary spiral, the French are changing their consumption and purchasing habits.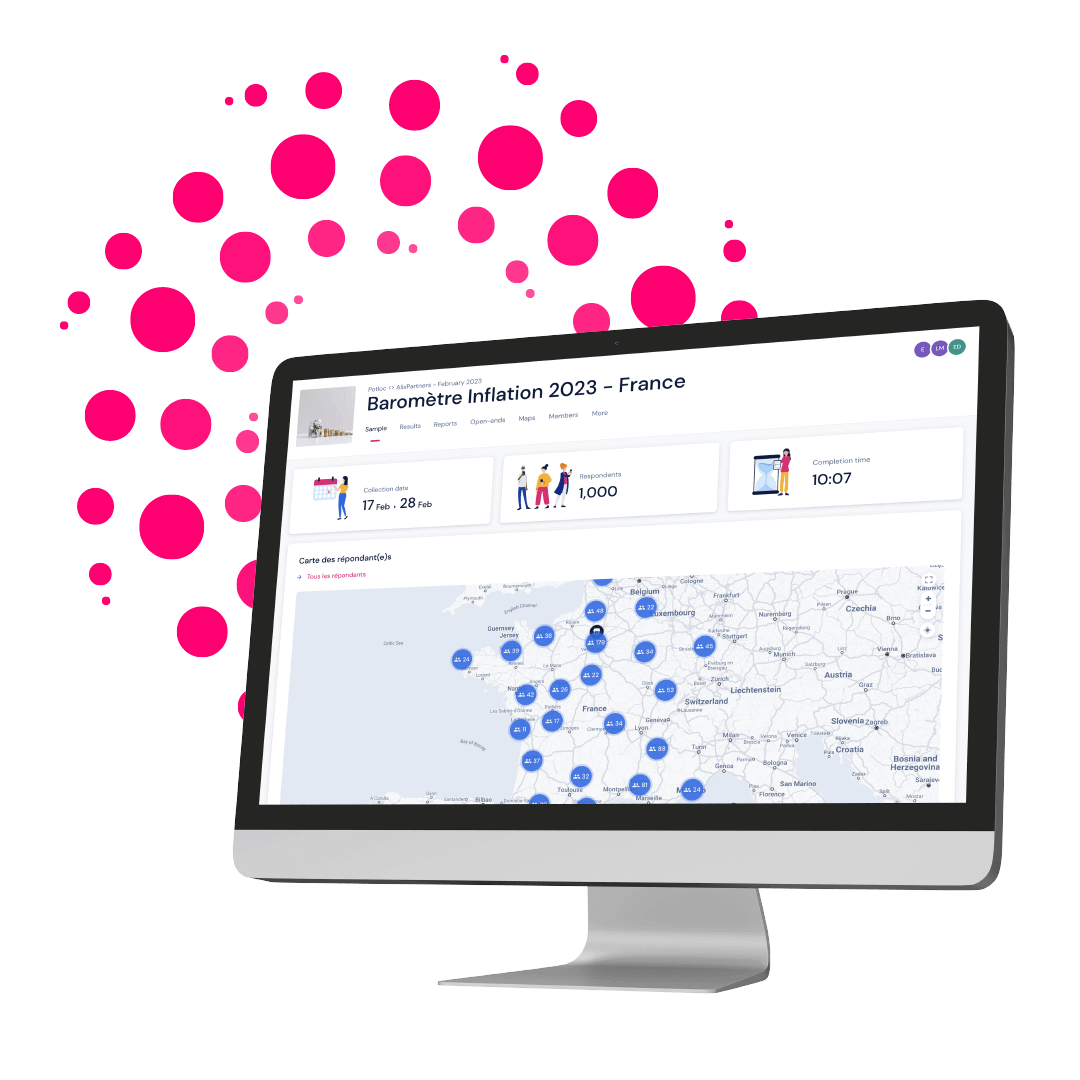 Presentation of the sample

1000 French Respondents
26% of respondents
are between 18-34 years old
33% of respondents
are between 35-54 years old
41% of respondents
are 55 years and older
Subscribe to the newsletter to receive a preview of the results of the upcoming few waves of this study:
Trend #1:
73% of French people believe they have lost purchasing power in their household over the past year, and nearly 50% believe this loss exceeds 5%. 80% of French people say they are personally worried about the consequences of inflation.


Trend #2:
65% of French people say they had to give up on a purchase in the last 12 months. Young adults (18-34-year-olds) had given up the most on purchases under €100 (47%).
"We had the pleasure of working with Potloc. We worked closely with them in drafting the study design, the data collection was efficient, and the delivery of the results was quick. Thanks to this collaboration, we successfully carried out the relevant analysis we needed for this consumer study."
Emilie Dubuc
Senior Vice President at AlixPartners
Trend #3:
54% of French people estimate they have spent more on food in the last 12 months. However, it has been revealed that the French have developed a more cautious food-buying behavior, sometimes associated with anti-consumerism.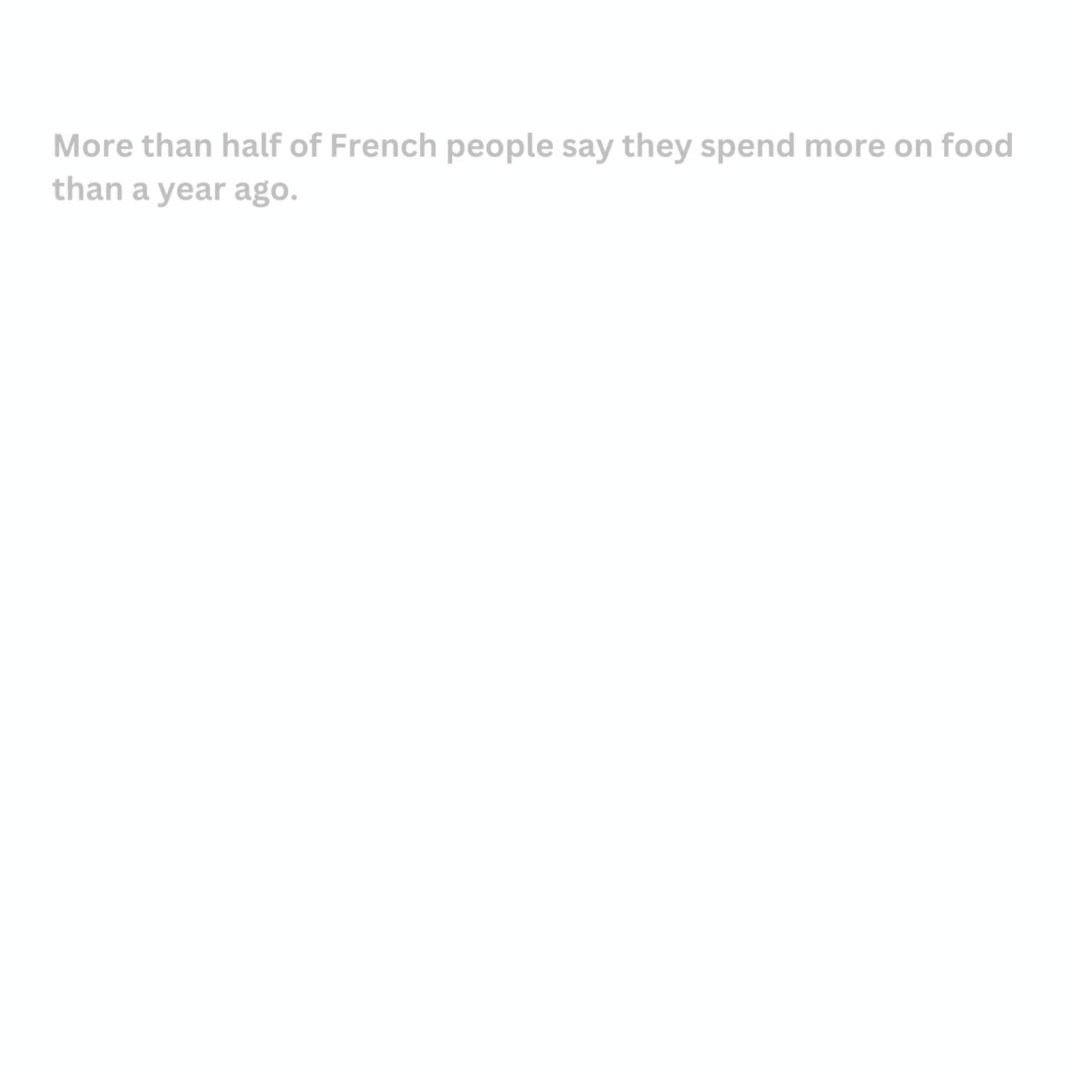 Trend #4:
Between 25% and 30% of 18 to 34-year-olds prefer to buy second-hand, especially for non-food products such as electronics, household appliances, and ready-to-wear clothing.
Une technologie de pointe.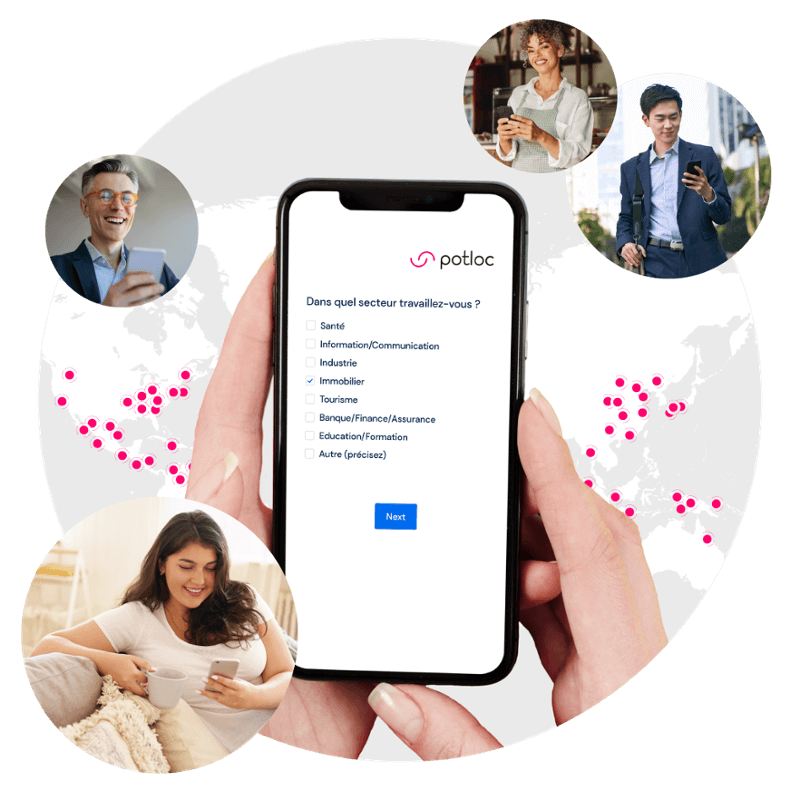 Des données de qualité supérieure
Profitez d'une technologie de recherche fiable et complète : ciblage précis, disqualification des répondants frauduleux et nettoyage des données.
Des audiences fraîches
Interrogez vos audiences et remplissez vos quotas en toute simplicité vague après vague grâce à l'échantillonnage via les réseaux sociaux.
À échelle ultra-locale ou internationale
Concentrez-vous sur des segments extrêmement spécifiques ou interrogez des audiences plus larges dans un rayon allant d'un kilomètre à 179 pays.
*Insights are available in French only. Registration required.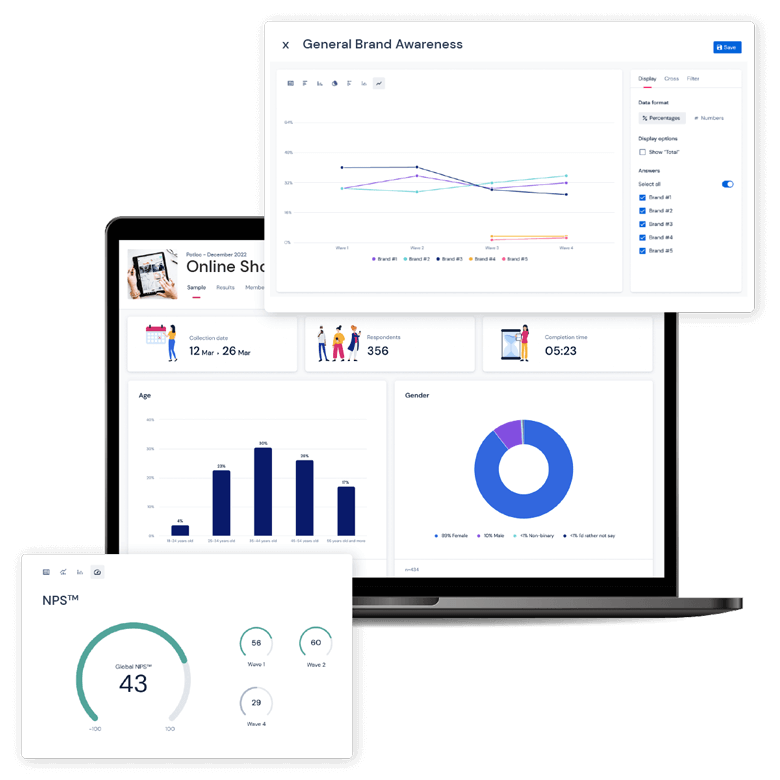 Create a free account.
Access the dashboard and get free access to all the insights in just a few clicks. Your personal space is 100% flexible and customizable.
Access the details of the sample.
View the housing occupancy status, primary occupation, geographic distribution of respondents, and more.
Discover the 5 main themes of the study.
Quickly find the answers to your questions by navigating through the major preconceived themes: perceived inflation, purchasing behavior, food expenses, etc.
Manipulate and cross-reference all data.
Does a part of the study catch your attention? You can take the analysis a step further by modifying the graphs and cross-referencing the selected results with the variables of your choice.