The Rise of Social Media Surveys
Social media surveys aren't much different from the mail surveys of the old days; they are, after all, lists of questions people can answer by themselves. However, instead of being sent by mail, those online questionnaires are pushed to their target market demographics through social media ads. Let's explore some of the reasons as to why they have become more and more popular in recent years.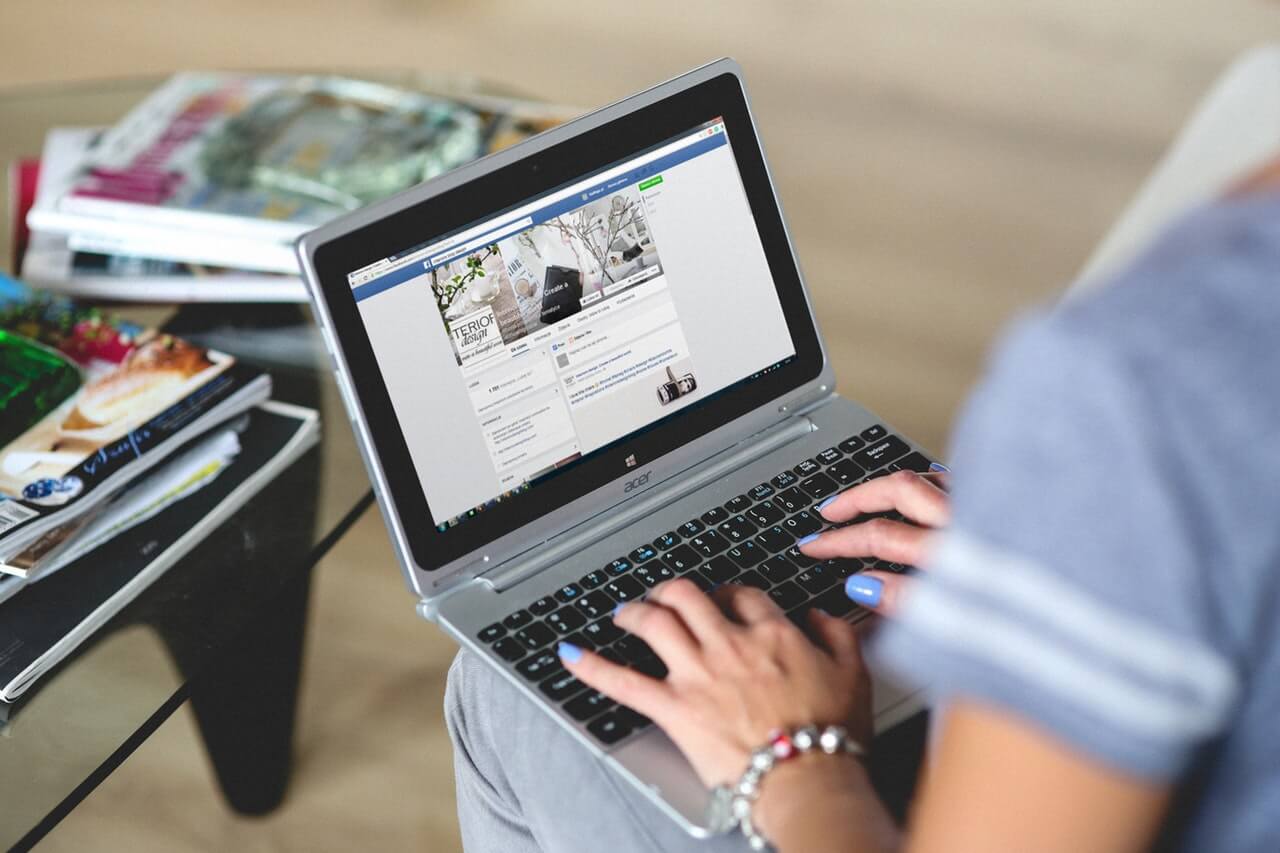 Social Media Adoption: A Key Factor
In Canada, 94% of the adult population has signed up for at least one social media service. Facebook boasts an 84% sign-up rate, which platform is often viewed as the most suitable for pushing online surveys. As a result, a survey pushed through Facebook Ads can reach a much more representative sample of the Canadian population than a survey performed by calling landline phones only.
That being said, a phone survey using both landline and cell phone numbers can reach a higher percentage of the population than Facebook or even social media at large, with 99.3% of Canadian households having either a cell phone or a landline.
Consequently, online surveys pushed through Facebook Ads have a few known biases. They tend to reach fewer low-income households, the unemployed being underrepresented on Facebook in Canada, with only 77% of them on the platform, and fewer older people, with only 75% of Canadian aged 55 and older on the platform. Finally, Facebook reaches more women (88%) than men (81%) in Canada.
Those biases can be easily corrected by weighting the results of the survey, or even by targeting Facebook users by age group or gender. However, in many cases, Facebook biases correlate to the customer profile many brands want to survey in the first place.
Why Social Media Surveys Are Becoming the New Gold Standard
Similar to the introduction of phone surveys in the 1970s, social media surveys have tremendous advantages over mainstream approaches, all the while being much cheaper.
Social media networks are an area where specific audiences can be easily targeted for different surveys. Traditional demographic models can be used, including age, location, gender, and other factors, to direct surveys to the people that need to be targeted, and at the same time surveys will be conducted with a really random sample.
Companies which rely on social media surveys for gathering and analyzing data are also aware that a vast number of people use social media on their smartphones, so when they set out to conduct surveys through social networks, they also rely on that prerequisite. The substantial amount of time people spend on social media is a formidable factor.
It's arguably the best channel to reach affluent young professionals. In the UK, 75% of smartphone users never make phone calls, and this aversion to talking over the phone is even more prevalent among millennials.
Surveying affluent young professionals is not an easy task. Such individuals have smartphones and probably no landlines. As a result, they are very unlikely to answer the phone and accept to answer a survey, and they're even less likely to join a web panel and answer online surveys in the hope of making a few cents per survey.
However, it seems they're not too busy to spend time scrolling through their Facebook feed. As a matter of fact, Canadians making more than $100,000 per year are more likely to spend time on social platforms.
And the beautiful thing about advertising surveys on Facebook is that its users, who spend on average 41 minutes a day on the network, are not looking for something specific to accomplish while doing so. As a result, they are much more receptive to doing something they didn't intend to do during their session, like filling an online survey for example.
The lack of timing was the second most popular reason (19% of the respondents), for refusing to answer a phone survey, according to a study conducted in Germany. Reaching people through Facebook Ads almost entirely avoids this pitfall since it allows advertisers to reach users when they're actually looking to kill some time.
The single most popular reason for refusing to answer a survey, however, was "lack of interest" (28.9%). It turns out that Facebook Ads, which allow advertisers to target users by postal codes and by general interests, can actually overcome this objection as well.
On Facebook, respondents will decide to answer a survey because they actually have an opinion about the issue, not because they want to win a prize or hope to make a few cents. For example, a young professional will fill a survey because they care about what store should be opened in a new building he or she's living close by. As a result, the quality of answers tends to be much higher than what could be expected from a web panel.
Who is at the Forefront of this New Trend?
Bay Area company SurveyMonkey, one of the better-known modern survey providers (boasting 25 million users), has delivered social media survey frameworks for some time. The company offers a wide array of social media survey templates to find out which platforms one's target audiences and communities prefer. Once you know which networks are most effective for reaching the people you want to hear from, you can then choose from an exhaustive collection of proprietary templates to create questionnaires for different purposes. The surveys can be embedded directly on Facebook or shared as a link on Twitter, LinkedIn, or Foursquare for example.
A close competitor of SurveyMonkey is Barcelona-based TypeForm, which also offers social media survey solutions that are highly customizable and come with instant reporting. As of late, the platform counts 25 million users and serves prestigious clients such as Apple, Airbnb, Uber, and Nike.
Also, let's not forget Potloc (the company behind this article), which provides the rigorous analysis and methodologies of traditional consumer research firms yet uses social media networks to conduct their surveys. The platform enables clients to target consumers within a specific catchment area, leveraging the geo-targeting options of social media ad platforms. Furthermore, their surveys can be conducted on a national level or focused on a 1km radius depending on the retailer's needs.
Overall, social media surveys come with great advantages due to their efficiency and low cost. They could well become your secret engagement weapon, especially if your business targets young, affluent consumers.