It is rumored that Amazon CEO Jeff Bezos likes having an empty chair present during corporate strategy meetings. This symbolic act reserves a seat at the table for "the most important person in the room: the client." One of Bezos' goals is to make Amazon "the most customer-centric business on the planet."
According to a Deloitte & Touche study, businesses that adopt a customer-centric strategy are 60% more profitable than their competitors. Everything must revolve around the client, who becomes the foundation of the company's culture.
What does customer centricity mean?
Peter Fader, one of the pioneers of customer-centric strategies, meticulously defined the significance of client-oriented strategies his book, Customer Centricity: Focus on the Right Customers for Strategic Advantages. The approach boils down to concentrating on the "real people," namely customers who add a lot of value. "It's a strategy that aligns a company's development and delivery of products and services with the current and future needs of a select set of customers in order to maximize their long-term financial value to the firm."
Being client-oriented means constantly measuring the potential impact decisions could have on clients, and thus placing this process at the center of all decision-making. However, the majority of companies are unaware of the value their clients hold individually, despite the fact they could increase their sales by 17% if they first identified their "best clients."
It all comes down to:
Taking into consideration the possible benefits related to every decision
Prioritizing actions that erase client "pain points"
Informing and educating employees on the crucial role they play in the customer journey
Being at your clients' disposal and listening to them intently
The 3 objectives of customer centricity
1 – Efficient client segmentation
Consumer orientation leads to a tangible segmentation of a company's clientele. It will allow you to attract the "best clients" as you simultaneously adapt your strategies according to their needs. You need to examine customer "lifetime value," meaning the profits you estimate and expect to gain from a specific consumer during their lifespan as your client. This is why a client who consumes little but frequently possesses a higher value to a company than a client who spends more but less often. According to the Center for Retail Management at Northwestern University, 15% of a company's loyal customers are responsible for 60% of its total sales.
Customer centricity also allows for better segmentation of a company's sales. Nike CEO Mark Parker has seen this firsthand and says, "everything we do starts with the consumer. It's our obsession." The company concentrates on three client segments: women, runners, and young athletes. In 2015, sales in their women's sportswear department doubled in only six months. Thanks to this strategy, Nike dominates the sportswear market with a revenue figure of 28 billion dollars (25 billion euros) a year and represents 48% of the athletic footwear market in the United States.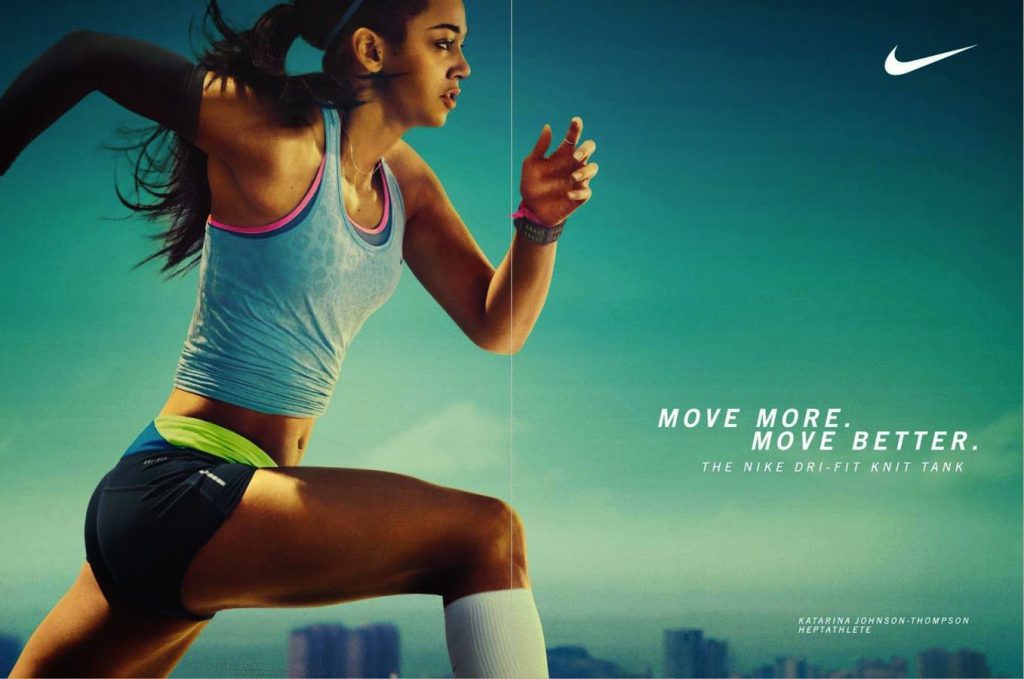 2 – Increase in retention rates
Client retention is another major player in customer-centric strategies. This refers back to the consumer's lifespan. The more time we spend on a client and the longer we pay attention to them, the more they will listen to our suggestions and purchase our recommended products. When it comes to financial services, for example, an increase in retention rate can boost profits by 25%.
When it comes to marketing, the quest for efficiency can no longer be sustained by low production costs. In order to increase efficiency, Patrick Gauthier, Vice-President of External Payments at Amazon, says, "we need to think a little less about payments and a little more about the people who are transacting."
Amazon's entire corporate culture is essentially founded on customer centricity, just like its myriad other services: Amazon Prime; its acquisition of Whole Foods; or, even more recently, its new grocery store chain called Amazon Go. Every year, Amazon's retention rates are over 90%!
3 – An ideal customer experience
The more a consumer feels appreciated, the more their loyalty increases. Hence, offering a perfect customer experience is only logical. But first, a company must completely understand its consumers' needs. When a company adopts a customer-centric approach, the consumer's journey with that brand becomes clear and fluid. A study published by Econsultancy in 2015 attested to the major role customer experience plays in a company's livelihood. Its importance as a commercial opportunity will undoubtedly only increase in the coming years.
Howland Blackiston, Owner of King-Casey, a retail consulting and design firm, says Starbucks is the very symbol of a company that does everything in its power to "dazzle its clients."
"Starbucks understands that a great brand experience is all about understanding customer needs, attitudes, and behaviours, and then continually finding innovative ways to meet and surpass those needs. This is not a brand that rests on its laurels."
With Starbucks, everything comes back to customer experience and the design of its boutiques. Each store layout is designed to create proximity with their consumers. By awarding every location its own identity through a strong local aesthetic, each one of their stores is distinguishable by its singularity. We don't walk into just another Starbucks; we find ourselves in a space influenced by its surroundings.
We can thank the corporation's in-house design teams for the original décor of each and every Starbucks location. They carefully adjust the interior design of each storefront according to that location's local clientele. The studios that conceive these designs are geographically based in proximity to the very store they are in the process of designing, so the local landscape can permeate their designs. This individualization of the customer journey is only achieved by having a strategy that is 100% customer-centric. Starbucks also recently launched their first drive-thrus. Clients no longer have to wait in line and thus don't lose a minute more of their time.
Customer centricity is becoming the most profitable strategy on the market! The first thing you need to do to implement it? Survey your clients so you can better understand who they are and what they think. This is, in fact, what we do here at Potloc by using geotargeted consumer surveys that investigate clients' specific needs. If you want to learn more about customer-centric studies, consult our case study on the future of shopping centers. You will see major retailers have already started to adopt client-oriented strategies, based on the concept of "retailtainment."